The Belvoir Hunt
Oops. We couldn't display the photo gallery.
This could be caused by a number of things:
Please verify you have the lastest version of the Flash Player installed.
If you are viewing this online, please make sure you uploaded the swfobject.js file to your server.
Hound sponsors lunch 2013
See the Events / Hound sponsorship page for
more photos and text

KENNELS OPEN DAY
Roll up ... roll up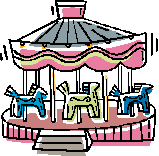 Hot on the heels of the Clay Shoot will be our annual Kennels Open Day. Schedules for the Terrier Show, Lurcher Show and Family Fun Dog Show are available now in the Downloads area opposite =>. There will be a fun dog agility for the more agile and other new attractions along with trade stands and demonstrations. There are quite a number of jobs to fill so please offer your help for the day - contact Nina on 07793 431352. There has been a tremendous amount of work done on the Kennels since last summer so you must put this date in your diary to see for yourself how wonderful it looks. Your generosity in previous years of tombola prizes and cakes for the cake stall never cease to amaze us which is why we would be delighted to receive items again for this year's event. We do hope you will be able to join us on the 2nd. Please contact Foster or Nina with offers for both events - see the Events / Coming Events page for more details.
---
Welcome...
... to the Belvoir Hunt's website for news, a summary of forthcoming events, details of how to contact us, our small adverts section, a unique satellite map of our country which is zoomable to hedgerow level and shows our boundary and many of our coverts, and reports from our Tumblers Club, point-to-point racing, team chasing and hunter trials, hedgelaying competition and others.