The Belvoir Hunt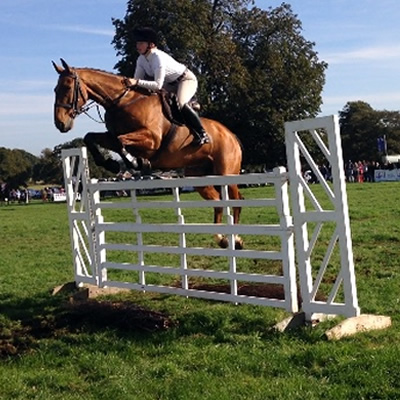 Annie Sharpe on Rusty who came 3rd at the Inter Hunt Gate Jumping Competition at the Osberton International Horse Trials on 5th October. She came 3rd and bagged £50 for the BH. Thanks Annie!

In Flanders Fields...

In memory of those who died in war and especially the officers and men of the Royal Lincolnshire Regiment and of Lincolnshire's cavalry regiments – the Queen's Royal Lancers, the 9th/12th Royal Lancers and the (former) Lincolnshire Yeomanry. Click on the British Legion poppy above left to see how you can help the living.
---
Pay for your cap online
You can now book and pay online from this website. No more phone calls, cheques, or envelopes stuffed with cash, although they are all still welcome. You can now do everything online: see the Hunt / Pay cap page for more or click
here
.
---
What's on?
The Diary and Events/Coming Events page list the BH and BHSC's upcoming social, hound and equestrian events, and we hope that there is something for everyone. But there is a lot more going on in the wider area that you may also find of interest. The BH, CH and QH all have extensive social event calendars, and the
East Midlands Hunts website
lists all their coming events (apart from Meets) together with a selection of events from neighbouring hunts such as the Fernie, the Melton Hunt Club and Garthorpe racing, and the Melton-based Museum of Hunting Trust that runs hunting history evenings. It has an Events 'tab' on the BH's Facebook page and its own Events smartphone 'app'.
---
Welcome...
... to the Belvoir Hunt's website for news, a summary of forthcoming events, details of how to contact us, our small adverts section, a unique satellite map of our country which is zoomable to hedgerow level and shows our boundary and many of our coverts, and reports from our Tumblers Club, point-to-point racing, team chasing and hunter trials, hedgelaying competition and others.