The Belvoir Hunt


On 1st July 1916 at 07:30, the battle of the Somme started. By nightfall, 58,000 men of the British forces were casualties of which 20,000 were killed. It was, and remains, the single most disastrous day in the history of the British Army. When the battle ended in mid-November, over one million men of both sides had been killed or injured. Many were from the Royal Leicestershire and Royal Lincolnshire Regiments, regiments that, along with the local cavalry regiments (held back for the breakthrough that never came) provided a cadre of young men who hunted regularly with the Belvoir, Cottesmore and Quorn. Some continued to do so when on leave; all too many never would. Click on the British Legion poppy to see how you can help the living.
---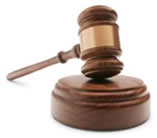 ONLINE AUCTION
The online auction is now closed. Apart from the fourteen lots (and some unbid lots) that were reopened for live bidding at the Britannia lunch, the closing bids are shown on the auction page
here
.
If you were a successful bidder, the auctioneer will be in touch to arrange payment and — for physical items — to arrange collection.
---
Welcome...
... to the Belvoir Hunt's website for news, a summary of forthcoming events, details of how to contact us, our small adverts section, a unique satellite map of our country which is zoomable to hedgerow level and shows our boundary and many of our coverts, and reports from our Tumblers Club, point-to-point racing, team chasing and hunter trials, hedgelaying competition and others.